Today we're all about blurbs. Do you write your own, or get someone else to do it? Let's give you some guidance about what makes a good blurb, and a great one.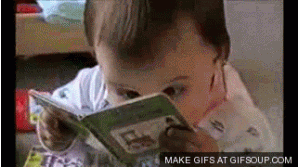 Have you ever read a blurb that tells you the entire plot of the novel and you have put it back on the shelves and walked away? This is one of the many signs of a bad blurb so writers take note. Giving too much away, or not sharing enough to entice, can turn readers off wanting to know more. The length of the blurb, introducing your protagonist in an interesting way and using the right tone for your novel genre can make a huge difference in the  final decision of a curious book buyer. It's difficult for even the most experienced of writers to construct an effective and engaging blurb but being aware of the following will get your head in the right game.
How long is long?
Ideally your blurb should be of about 100-180 words. This is a good word count to aim for as it will fit the back cover neatly in a good size font. You don't want to give too much away, it's important to not think of it in the same way you would a synopsis. It is the second base on the way for a customer to purchase your book and your main aim is to intrigue and entice them. Take a look at the below blurb for Neil Gaiman's American Gods, an epic novel of about 650 pages:
'Is nothing sacred? Days before his release from prison, Shadow's wife, Laura, dies in a mysterious car crash. Numbly, he makes his way back home. On the plane, he encounters the enigmatic Mr Wednesday, who claims to be a refugee from a distant war, a former god and the king of America. Together they embark on a profoundly strange journey across the heart of the USA, whilst all around them a storm of preternatural and epic proportions threatens to break. Scary, gripping and deeply unsettling, AMERICAN GODS, takes a long hard look at the soul of America. You'll be surprised by what – and who- it finds there…'
107 words is all it takes to give you a taste of what the book is about, just enough to make you curious. It doesn't give you a blow by blow of what happens and how it ends. Less is more and finding that balance will always take more than one draft. It doesn't have to be that short the first time round, lean it back with each draft and you will end up with a solid piece of tight prose.
Hello, what's your name?

Blurbs are a great place to introduce your protagonist. It's like meeting a stranger where first impressions always count. This gives your reader a chance to emotionally connect and become attached to them. This story is about them, and if the character doesn't interest your reader on your blurb than they certainly won't want to spend the next six hours with them. To use the above example, we quickly learn that the protagonist is Shadow, he was in prison and is now a grieving widow. The first few lines tell you exactly who your protagonist is even if it's only a brief introduction. You are essentially speed dating your reader, be coy enough to be mysterious, don't tell them your whole life story and then awkwardly propose.
Setting the scene
Book blurbs are direct and immediate advertising. All advertising has an angle and a target audience. The first very big question you need to ask yourself is do you know yours? It might seem obvious but you might be surprised how many writers don't. As the cover of your book is a symbolic language tailored to your genre so must your blurb be. Rhythm in your tone sets the scene for your novel and it should be written in the same style and voice as your story. Your goal is to target readers that like your genre and intrigue them enough to want to know more. To jump genres let's look at Kyra Davis's 164 word blurb for her chick lit novel Sex, Murder and a Double Latte;
Thriller scribe Sophie Katz is as hard-boiled as a woman who drinks Grande Caramel Brownie Frappuccinos can be. So Sophie knows it's not paranoia or post-divorce, living-alone-again jitters, when she becomes convinced that a crazed reader is sneaking into her apartment to reenact scenes from her books. The police, however, can't tell a good plot from an unmarked grave.
When a filmmaker friend is brutally murdered in the manner of a death scene in one of his movies, Sophie becomes convinced that a copycat killer is on the loose — and that she's the next target. If she doesn't solve the mystery, her own bestseller will spell out her doom. Cursing her grisly imagination (why, oh, why did she have to pick the ax?), Sophie engages in some real-life gumshoe tactics. The man who swoops in to save her in dark alleys is mysterious new love interest Anatoly Darinsky. Of course, if this were fiction, Anatoly would be her prime suspect . . .
An interesting chick lit style blurb written with a thriller twist in keeping with the plot line and tone of the novel, it ends with an emotive hook to grab your attention leaving questions and curiosity.
Quotes and Testimonials
The last thing to briefly touch on is whether or not to have quotes, or a fabulous testimonial, from reviewers as a part of your blurb. There is a rather fine line with this because unless you have someone legitimate who has critiqued your work than it won't have any leverage. It needs to be a review from a respected reviewing company, like Kirkus, or if you have sent your work to an established writer. Credibility is key. A quote from your mum (unless she is Anne Rice or JK Rowling) will make you look like an amateur.
Round Up
Like all writing, blurbs are not an exact science. It's helpful to look at the best sellers in your genre and see how they are constructed. Remember to take some time to research and re-draft, it may be the decider on whether or not readers take that extra step.
Use the below checklist to make your blurb awesome:
Length: Is it between 100-180 words?
Protagonist: Are you doing introductions and creating attachment?
Research: Have you read other blurbs in your genre?
Tone: Is it the same 'voice' you have used in your novel? Are you leaving it open ended?
What do you look at first when buying a book? Do you read blurbs? Or do you think they spoil the plot too much?